Last Level
is a comprehensive encyclopedia who's goal is to become one's "
first and last stop for all their gaming information.
"
History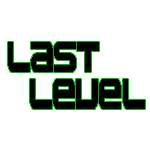 Last Level began several years ago under the name 'Video Game Wiki.' The wiki remained to be rather inactive until the Summer of 2010 in which the wiki was adopted by
AmazingLink
. The wiki began restoration soon after, but in the holiday season of 2010 with Wikia's skin change to Oasis, the wiki moved onward to ShoutWiki. The wiki stayed at ShoutWiki through 2011 until the host site went down, and in mid-2011, the initial wiki was adopted and recreated by
Jazzi
(
now EnemyPeacemaker
) alongside
McGillivray227
. Afterward, the wiki went under further restoration until the Autumn of 2011.
During late 2011, Video Game Wiki went under several merges with many other gaming wikis across Wikia, however, during the process of the merging, the wiki's administration made the decision to merge with WikiaGaming. However, due to a Wikia Staff decision, the merge was to be set in the next year, however, the merge discussion was shut down with WikiaGaming's new head at the time. In the months after, Video Game Wiki eventually made the merge official with WikiaGaming – now named Encyclopedia Gamia. Due to creative differences, this merge did not pull through, however. Also due to this merge, the WikiaGaming staff made the url of Video Game Wiki redirect to Encyclopedia Gamia before the merge even began, calling for a loss of most of Video Game Wiki's content.
Due to the loss of content, the administration of Video Game Wiki decided it would be best to start fresh by making a new place of business. Last Level was eventually decided upon and on July 1, 2012, the wiki was created by Jazzi, alongside Wattz2000.
See also
Ad blocker interference detected!
Wikia is a free-to-use site that makes money from advertising. We have a modified experience for viewers using ad blockers

Wikia is not accessible if you've made further modifications. Remove the custom ad blocker rule(s) and the page will load as expected.